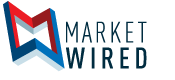 NeutriSci Announces Successful Development and Positive Results From Initial Observational Product Trials With Lexaria Bioscience
/EINPresswire.com/ -- VANCOUVER, BC--(Marketwired - January 19, 2017) - NeutriSci International Inc. (the "Company" or "NeutriSci") (TSX VENTURE: NU) (FRANKFURT: 1N9) and Lexaria Bioscience Corp. ("Lexaria") (CSE: LXX) are pleased to announce the successful development and initial trial of the industry's first cannabinoid / pterostilbene edible tablet utilizing NeutriSci's and Lexaria's proprietary and patented technologies.
NeutriSci's proprietary pterostilbene tablet formula and Lexaria's technology were combined to produce the first market ready pterostilbene / cannabidiol (CBD) rapid melt edible product. The pre-trial hypothesis focused on whether the combination of NeutriSci's patented pterostilbene formula and Lexaria's patented CBD conjugation would prove effective in rapidity of onset, and strength of effect, while delivering improvements in taste. These initial trial results have demonstrated that the consumer experiences positive effects that occur more immediately, and last longer, while utilizing dose-controlled amounts of CBD.
Based on these positive results, NeutriSci and Lexaria will formalize the JV agreement to market and commercialize a line of edible products using CBD derived from full spectrum hemp oil, which is legal throughout the United States, along with several tetrahydrocannabinol (THC) versions through distribution programs with both existing and new strategic partners.
"We are very pleased with the results of this observational trial, as the initial results have be invaluable in helping NeutriSci open dialogue with several of the world's largest CBD manufacturers and distributors," commented Glen Rehman, President of NeutriSci. "The idea of using our sublingual tablet and form factor to create a new line of zero-sugar and dose-controlled cannabinoid edible products will become a reality. This new ground breaking proprietary tablet and form factor addresses what manufacturers, distributors and consumers have been asking, and positions us to be an industry leader in what will be a multi-billion-dollar industry."
"This JV is a demonstration of the rapid innovation occurring in the cannabis industry," commented Chris Bunka, CEO of Lexaria Bioscience. "We are excited to work with NeutriSci; using both company's technologies, ingredients and form factor to develop healthy cannabinoid products."
Following the recent approvals for recreational use in certain US states, Industry researchers have reported that the legal cannabis market could exceed $20 Billion by 2020.
Neither TSX Venture Exchange nor its Regulation Services Provider (as that term is defined in policies of the TSX Venture Exchange) accepts responsibility for the adequacy or accuracy of this release.
This news release may include forward-looking statements that are subject to risks and uncertainties. All statements within, other than statements of historical fact, are to be considered forward looking. Although the Company believes the expectations expressed in such forward-looking statements are based on reasonable assumptions, such statements are not guarantees of future performance and actual results or developments may differ materially from those in forward-looking statements. Factors that could cause actual results to differ materially from those in forward-looking statements include market prices, exploitation and exploration successes, continued availability of capital and financing, and general economic, market or business conditions. There can be no assurances that such statements will prove accurate and, therefore, readers are advised to rely on their own evaluation of such uncertainties. We do not assume any obligation to update any forward-looking statements except as required under the applicable laws.
About NeutriSci International Inc.
NeutriSci specializes in the innovation, production and formulation of nutraceutical products. Established in 2009, NeutriSci is currently focussed on building sustainable sales models with Convenience, Chain Drug, and Mass Market and Supermarket retailers for neuenergy®, the Company's natural energy and focus supplement that has at its core, the beneficial effects of blueberries.
Neuenergy® contains a unique patented combination of blueberries (pterostilbene) and naturally derived caffeine, and is a revolutionary energy tab designed to deliver enhanced focus and mental clarity with no sugar, no calories and no crash associated with typical energy products. To find out more about neuenergy®, please visit www.getneuenergy.com.
About Lexaria: Lexaria Bioscience Corp. is a food biosciences company with a proprietary technology for improved delivery of bioactive compounds. Lexaria's lipophilic enhancement technology has been shown to enhance the bioavailability of orally ingested cannabinoids, while also masking taste. This technology promotes healthy ingestion methods, lower overall dosing and higher effectiveness in active molecule delivery. Lexaria's technology is patent-protected for cannabidiol (CBD) and all other non-psychoactive cannabinoids, and patent-pending for Tetrahydrocannabinol (THC), other psychoactive cannabinoids, non-steroidal anti-inflammatory drugs (NSAIDs), nicotine and other molecules.
Statements in this press release have not been evaluated by the Food and Drug Administration. Products or ingredients are not intended to diagnose, treat, cure or prevent any disease.