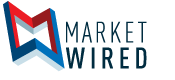 Integra Gold Announces Departure of CFO
/EINPresswire.com/ -- VANCOUVER, BC--(Marketwired - December 16, 2016) - Integra Gold Corp. (TSX VENTURE: ICG) (OTCQX: ICGQF), ("Integra" or the "Company") announces that Chief Financial Officer ("CFO") Travis Gingras has left the Company and is no longer CFO. Mr. Gingras has been retained as a temporary consultant during the transition. The Company's Controller, Gordana Scekic, CPA, CGA, has been appointed interim CFO while a permanent replacement is found.
"On behalf of the Company, I would like to thank Travis for his hard work and dedication over the last few years," commented Integra President and CEO Stephen de Jong. "We wish Travis all the best in his future endeavors."
Project and Company Profile
Integra Gold is a junior gold exploration company advancing projects in Val-d'Or, Québec, one of the top mining jurisdictions in the world. The Company's primary focus is its high-grade Lamaque project.
ON BEHALF OF THE BOARD OF DIRECTORS
Stephen de Jong
CEO & President
Follow Integra Gold On:
Neither the TSX Venture Exchange nor its Regulation Services Provider (as that term is defined in the policies of the TSX Venture Exchange) accepts responsibility for the adequacy or accuracy of this news release.
Cautionary Note Regarding Forward-Looking Statements: Certain disclosures in this release constitute forward-looking statements, including timing of completion of an updated resource estimate, timing of completion of an updated PEA and completion of the Sigma-Lamaque transaction. In making the forward-looking statements in this release, the Company has applied certain factors and assumptions that are based on the Company's current beliefs as well as assumptions made by and information currently available to the Company, including that the Company is able to obtain any government or other regulatory approvals, that the Company is able to procure personnel, equipment and supplies required for its exploration and development activities in sufficient quantities and on a timely basis and that actual results are consistent with management's expectations. Although the Company considers these assumptions to be reasonable based on information currently available to it, they may prove to be incorrect, and the forward-looking statements in this release are subject to numerous risks, uncertainties and other factors that may cause future results to differ materially from those expressed or implied in such forward-looking statements. Such risk factors include, among others, those matters identified in its continuous disclosure filings, including its most recently filed MD&A. Readers are cautioned not to place undue reliance on forward-looking statements. The Company does not intend, and expressly disclaims any intention or obligation to, update or revise any forward-looking statements whether as a result of new information, future events or otherwise, except as required by law.