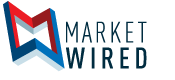 Army Seeks Contractor to Provide and Service DAS
/EINPresswire.com/ -- WASHINGTON, DC--(Marketwired - November 30, 2016) - The U.S. Department of the Army released on Wednesday, November 30 a solicitation for a contractor to provide and service a Data Acquisition System (DAS). The Army uses this DAS to record data collected during laboratory and Live Fire Test & Evaluation (LFT&E) in support of fielding technologies that reduce the injuries to soldier during blast and crash events in Army Ground Vehicle systems.
The DAS is a sensitive laboratory instrument and must be calibrated annually to ensure it is functioning within the designed specifications and to ensure it is collecting data accurately.
Interested contractors must be able to:
Provide required parts
Repair and calibrate (ISO 17025 Accredited) parts
Repair and calibrate (ISO 17025 Accredited) DTS, Inc. SLICE Modules
Repair and calibrate (ISO 17025 Accredited) DTS, Inc. Bases, Bridges, and Batteries
Repair and calibrate specialized DTS, Inc. cables such as a communication cable (P/N 10700-00060) to an MDB (Mini Distributor Box) M/N 10500-00071
Supply DTS, Inc. crash-test boxes as a whole unit
Provide expert personnel for CONUS and OCONUS (in theater) trouble-shooting
Provide, repair, and maintain DTS, Inc. Transient Shock Recorders (TSR)
Provide software support for operation of DTS, Inc. hardware
Contractors who can meet the requirements must respond by no later than December 1, 2016 at 11:59 EST. Responses can be e-mailed to Contract Specialist Jacob S. Serra at jacob.s.serra.civ@mail.mil.
To receive the contract, contractors must be registered with the System for Award Management (SAM) database, and have as part of the Registration all current Representations and Certifications.
US Federal Contractor Registration, the world's largest third-party government registration firm, completes the required Registrations on behalf of its clients. It also makes available information about opportunities like this, as well as training on how to locate, research, and respond to opportunities.
For more information, to get started with a SAM registration, or to learn more about how US Federal Contractor Registration can help your business succeed, call 877-252-2700, ext. 1.
We also make available for our clients and for contracting officers our proprietary Advanced Federal Procurement Data Search (AFPDS). Our Advanced Federal Procurement Data Search (AFPDS) gives you in one place instant bid notifications, bid proposal prospecting, and information about government procurement officers. We make this search tool available to clients, as part of our commitment to helping each and every USFCR client succeed and thrive as a government contractor.
For contracting officers, the AFPDS gives them in one place access to a database of available contractors and also a place to post information about opportunities. Contracting officers get free access to AFPDS. We also provide interested contracting officers a list of contractors who may be able to provide a service and/or product that they need.
To learn more about our AFPDS, call 877-252-2700, ext. 1.
US Federal Contractor Registration
William Henderson
Marketing Manager
877-252-2700, ext. 750