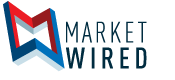 Impact Centre discusses ideas and announces final panel of entrepreneurs for Entrepreneurship 100: Conversations
Audience members listen to the Entrepreneurship 100: Conversations panel discuss business ideas.
Click here for high-resolution version
Panelists Zoran Duma, Cynthia Goh and Noureddin Chahrour chat with moderator Charles Plant during the second session of Entrepreneurship 100: Conversations.
Click here for high-resolution version
/EINPresswire.com/ -- TORONTO, ON--(Marketwired - November 25, 2016) - On Thursday, November 24 the Impact Centre brought a diverse panel of entrepreneurs to the University of Toronto as part of Entrepreneurship 100: Conversations. The focus of the evening was ideas, and during the evening the panel shared stories of ideation as well as took questions from the audience on their experiences.
While the majority of the event's audience was thinking of products based on their personal interest, each of the panelists had taken inspiration from customers that had an identified need. "People approached me with the idea of the product," said Zoran Duma, founder of NuVoxx, about his first company. "We took the idea, combined it with our knowledge and put it all together."
On what drives them to make their ideas a reality, Cynthia Goh said that "to know you have made a difference is such a great feeling. My companies have created medical diagnostics, are reducing the use of pesticides and improving science literacy around the world."
A lot of the audience's questions focused on the first steps of bringing your idea to life, and each of the panelists had their own experiences with the value of prototypes. Noureddin Chahrour, founder of Adrenalease, said that "the Posture Performance Shirt probably went through about 20 prototypes before getting to the one that is currently on the market."
The final session of Entrepreneurship 100: Conversations this year will take place on Thursday December 1 and focus on what to do during the first 100 days of starting a company. The panelists for that event are:
Christina Cai, co-founder of Knowtions, combining machine learning and expert communities in technical translation
Hamad Naseem, co-founder of Flarian, making custom credit card-sized USB marketing tools
Foteini Agrafioti, co-founder of Nymi, using biology to transform digital authentication
All of the Entrepreneurship 100: Conversations events are free and some light refreshments will be provided. More information and registration is available at: http://www.impactcentre.ca/e100/
When:
All events take place from 6:00PM to 8:00PM.
December 1: How do you start? Who can you get to help you?
Where:
JJR Macleod Auditorium
Medical Sciences Building, Room 2158
1 King's College Circle
University of Toronto
About Entrepreneurship 100: Conversations:
Entrepreneurship 100: Conversations is a live-only experience where attendees interact with a diverse panel of entrepreneurs to learn about transforming ideas into successful business. The free events are moderated by Charles Plant, an entrepreneur, advisor, teacher, and senior fellow at the Impact Centre. Online polling and questions during the first hour as well as a networking session during the second hour of the event will ensure attendees engage with the panel.
About the Impact Centre:
The Impact Centre is a research institute at the University of Toronto that strives to bring science to society through industry projects and partnerships, entrepreneurial companies, and unique training programs. We connect exceptional research, talent, innovative companies, and government to create products and services both for existing industry partners and as the basis for startups.
Image Available: http://www.marketwire.com/library/MwGo/2016/11/25/11G123247/Images/PB244904-cb1e86d0d84dac51a3f4d3b29c34c143.JPG
Image Available: http://www.marketwire.com/library/MwGo/2016/11/25/11G123247/Images/PB244906-6dad6082f0d98db88935e472e50eaf42.JPG