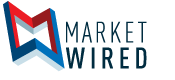 Small Town Brewery Announces Limited Edition Launch of Not Your Father's Taproom IPA and Cherry Ale
/EINPresswire.com/ -- Launches mark Small Town Brewery's first line of more classically styled beers
WAUCONDA, IL--(Marketwired - Nov 15, 2016) - Small Town Brewery ("Small Town"), the creator of Not Your Father's Root Beer, officially announced today that it will launch a new line of classically brewed beers, Not Your Father's Taproom IPA and Not Your Father's Taproom Cherry Ale. These limited edition beers will initially be available in Oregon and Washington.
Not Your Father's Taproom IPA is brewed with US and European Malts, Yakima Valley Hops, and single-source mountain spring water to deliver a distinct Indian Pale Ale with citrus and fruit notes. At 6.5% ABV, Not Your Father's Taproom IPA creates a citrusy, spicy, floral and fruity taste.
Not Your Father's Taproom Cherry Ale is a full-bodied beer with dominating sweet and tart cherry notes at 8.5% ABV. Made with carefully selected US, Belgian and German Malts, Washington Sour Cherries, and German Hops, Not Your Father's Taproom Cherry Ale gives off a tart, rich, smooth, and complex taste. 
"Following the overwhelming success of Not Your Father's Root Beer, Ginger Ale, and Vanilla Cream Ale, we began to think about the next brew to join our Small Town line-up," said Gleb Lifshits, Small Town Brewery CEO. "We pride ourselves in brewing innovative craft beers, and Not Your Father's Taproom IPA and Cherry Ale will be the first of a line of more traditionally brewed beers. These locally made, limited edition brews are made in small batches using only the highest quality ingredients. We are looking forward to the reaction of fans in Oregon and Washington to this new chapter in our brew history."
Brewed in Woodinville, WA, Not Your Father's Taproom embodies the spirit of entrepreneurship and innovation inspired by the early logging communities that once thrived in the Woodinville area. Brewed with local ingredients, Lifshits at Small Town looks to Not Your Father's IPA and Cherry Ale to "encourage drinkers to conquer and stake their claim just like the original settlers of Woodinville, WA did, no matter where their small town is."
Not Your Father's Taproom IPA and Cherry Ale will be available in 12 oz., six-pack bottles with a suggested retail price of $10.99 this November.
About Small Town Brewery
After home brewing for over two decades, Tim Kovac founded Small Town Brewery in 2010. Kovac's brewing focus developed as he unearthed his unique family brewing history, which dates back to the 17th century. His ancestor's brewing practices -- which included gruit-based recipes that use herbs, flowers, roots and berries -- have inspired Small Town's innovative offerings that pay homage to the roots of modern brewing. Small Town uses unique ingredients to create specialty beers with an unmistakable taste of nostalgia.
For more information on Small Town Brewery and Not Your Father's availability, please visit us at www.smalltownbrewery.com or follow us on Facebook, Twitter, and Instagram.