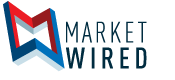 American Automotive Service Solutions Inc. Offers Best Vehicle Protection Plan Options
/EINPresswire.com/ -- American Automotive Service Solutions Offers Best Vehicle Protection Plan Options
WENTZVILLE, MO--(Marketwired - Oct 17, 2016) - American Automotive Service Solutions work with leading administrators to bring users some of the ideal car protection plan options. Auto service contracts aren't an extension of a manufacturer's warranty. If anything, they're an improvement on them. Those agreements are made to act like insurance for a car's components. Users are required by many states to have insurance for themselves and other drivers on the road; however, what about the insurance for a user's car? Standard car insurance can't do anything for breakdowns; it just covers acts of users, other motorists, and in some instances, nature.
One difference between extended auto warranty companies and American Automotive Service Solutions is that they hold memberships and certifications in business organizations, which few additional companies have. They're members of the VPA (Vehicle Protection Association), which offers them accessibility to information and resources that isn't available to non-member businesses. Also, it offers the assurance to their customers that their auto service contracts are backed by a whole group of industry leaders.
They also work with some of the top extended service contract administrators within the country. Extended auto warranty companies occasionally offer service from their own resources, and leave users stranded when they have to file a claim; however, AASS has the strength of the leading three prudently invested and nationally operated administrators to protect a car. They work with Marathon, AAS, and MBPI. Those businesses all have ratings of A or higher from the BBB, and have the same exceptional commitment to customer satisfaction that AASS offers.
According to the President of American Automotive Service Solutions, "At American Automotive Service Solutions, we are honored to be awarded for our exceptional Automotive Extended Service Contracts. As always, our mission is different than your typical auto warranty company. We are focused on a positive customer experience and long term satisfaction over the life of your vehicle service contract -- Guaranteed!"
About American Automotive Service Solutions
American Automotive Service Solutions is able to help users to understand how an auto protection plan from their company may offer users protection from car repair bills and roadside assistance, as well as other benefits to provide peace of mind that users are protected on the streets. For more details, visit www.americanautomotiveservicesolutions.com
American Automotive Service Solutions, Inc.
933 Main Plaza Dr.
Wentzville, MO 63385
Phone: 800-293-5048