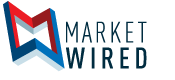 Cardtronics Helps Top 15 Credit Union Grow Retail Presence
Mountain America Credit Union Brands Cardtronics ATMs in Select Target and Costco Stores
/EINPresswire.com/ -- HOUSTON, TX--(Marketwired - October 06, 2016) - Expanding its physical presence and retail ATM footprint, Mountain America Credit Union has signed an ATM branding agreement with Cardtronics (NASDAQ: CATM), giving its members surcharge-free cash access at ATMs in 88 Target and Costco stores in Arizona, New Mexico, Nevada, Utah and Idaho. Cardtronics is the world's largest ATM owner / operator.
As part of a long-term agreement with Cardtronics, Mountain America, the 11th largest credit union by members1, has branded Cardtronics-owned and -operated ATMs at 60 Target and 28 Costco stores. Effective immediately, Mountain America members have surcharge-free cash access at the ATMs, the locations of which can be easily found using the credit union's branch and ATM locator.
Mountain America is based in West Jordan, Utah.
Tony Rasmussen, senior vice president, Payment/Business Services, Mountain America said:
"Making sure our members can easily control their funds in a variety of ways is one of the hallmarks of our services at Mountain America. Adding surcharge-free access to ATMs in such retail destinations as Target and Costco expands our physical presence, making it more convenient for our members to obtain their cash in the course of their everyday routines."
Jonathan Simpson-Dent, chief commercial officer, Cardtronics, added:
"The self-service movement among consumers has financial institutions, now more than ever, appreciating the physical brand presence and convenient cash access benefits that Cardtronics ATMs provide. Through this ATM branding agreement with Cardtronics, Mountain America has given itself a strategic advantage in attracting and retaining members."
About Mountain America Credit Union
Mountain America Credit Union has more than $5.6 billion in assets and serves over 600,000 members, wherever they are, through online and mobile banking, 86 branches in five states and access to more than 30,000 ATMs and 5,000 shared-branching locations nationwide. With roots dating back to the 1930s, Mountain America offers a variety of financial products and services for consumers and businesses, including savings accounts, auto loans, checking accounts, mortgage loans, business checking, student loans, SBA loans and retirement options. Visit www.macu.com for more information.
About Cardtronics (NASDAQ: CATM)
Making ATM cash access convenient where people shop, work and live, Cardtronics is at the convergence of retailers, financial institutions, prepaid card programs and the customers they share. Cardtronics provides services to approximately 200,000 ATMs in North America and Europe. Whether Cardtronics is driving foot traffic for North America and Europe's top retailers, enhancing ATM brand presence for card issuers or expanding card holders' surcharge-free cash access, Cardtronics is convenient access to cash, when and where consumers need it. Cardtronics is where cash meets commerce.
1 Deposit and membership data from U.S. Credit Unions.com published June 30, 2016
Cardtronics is a registered trademark of Cardtronics plc and its subsidiaries.
All other trademarks are the property of their respective owners.
Contact Information:
Media Relations
Nick Pappathopoulos
Cardtronics Director - Public Relations
832-308-4396
Email contact


Investor Relations
Phillip Chin
EVP Corporate Development & Investor Relations
832-308-4975
Email contact


Bryan Packer
Mountain America
AVP Public Relations
801-325-6439
Email contact