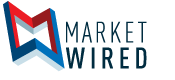 TGS Achieves Mexico Seismic Milestone
/EINPresswire.com/ -- HOUSTON, TX -- (Marketwired) -- 10/04/16 -- TGS has completed acquisition of its 186,000 kilometer Gigante seismic survey in Mexico. Acquisition of this survey began in June 2015 with five seismic vessels contracted to acquire a dense, modern, long offset regional 2D seismic grid.
Processing of the Gigante survey is ongoing with fast track PSTM and preliminary PSDM products available in advance of the scheduled licensing rounds. Early interpretations of the seismic continue to shed new light on the geology in this region. Combined with TGS' multibeam, coring and geochemical analysis this data is allowing geoscientists to evaluate the whole basin at a detailed level for the first time. TGS expects to complete the Gigante multibeam bathymetry coverage in early October and the seafloor coring in December.
"This is a significant milestone for TGS, representing the culmination of many years of planning, preparation and operational excellence from our team. Gigante is the single largest 2D seismic survey ever acquired by TGS and we are delighted by our clients' response to the data quality and complementary products," commented Kristian Johansen, CEO, TGS.
Company summary
TGS-NOPEC Geophysical Company (TGS) provides multi-client geoscience data to oil and gas Exploration and Production companies worldwide. In addition to extensive global geophysical and geological data libraries that include multi-client seismic data, magnetic and gravity data, digital well logs, production data and directional surveys, TGS also offers advanced processing and imaging services, interpretation products, and data integration solutions.
For more information visit TGS online at www.tgs.com.
Forward-looking statements and contact information
All statements in this press release other than statements of historical fact are forward-looking statements, which are subject to a number of risks, uncertainties and assumptions that are difficult to predict, and are based upon assumptions as to future events that may not prove accurate. These factors include TGS' reliance on a cyclical industry and principle customers, TGS' ability to continue to expand markets for licensing of data, and TGS' ability to acquire and process data products at costs commensurate with profitability. Actual results may differ materially from those expected or projected in the forward-looking statements. TGS undertakes no responsibility or obligation to update or alter forward-looking statements for any reason.
TGS-NOPEC Geophysical Company ASA is listed on the Oslo Stock Exchange (OSLO: TGS).
TGS sponsored American Depositary Shares trade on the U.S. over-the-counter market under the symbol "TGSGY."
For additional information about this press release please contact:

Sven Børre Larsen
Chief Financial Officer
Tel: +47 90 94 36 73
Email: sven.larsen@tgs.com

Will Ashby
VP HR and Communication
Tel: +1 713 860 2184
Email: will.ashby@tgs.com