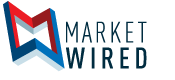 UC Irvine Division of Continuing Education Is Named Platinum Sponsor of Fourteenth Annual International System-on-Chip (SoC) Conference
/EINPresswire.com/ -- UCI Division of Continuing Education (DCE) announces their platinum sponsorship of the 14th annual International System-on-Chip (SoC) Conference (SoC) which will be held at University of California, Irvine at the Calit2 Building on Oct. 19-20. Hosted by Savant Company, Inc, this conference is one of the premier events for the engineering community devoted to chip design and development. The theme for this year's conference is "Smart SoCs for a Smart World."
"Each year, the annual International System-on-Chip (SoC) Conference continues to impress attendees due to the vast amount of intellectual knowledge and business ingenuity present," said Dr. Dave Dimas, director of UC Irvine Division of Continuing Education's engineering, sciences and information technology programs. "With highly-credited industry leaders and academia gathered from around the world, who provide their vital and informative insights on the embedded systems field, these two days are exceptionally content packed and serves to be very beneficial for professionals in the field."
The International SoC Conference provides an outstanding platform for sharing and disseminating ground-breaking research, innovative product announcements, and informative technical tutorials, and it has established itself as the forum for debating emerging challenges and possibilities in the System-on-Chip field. Each targeted conference fosters collaboration among industry experts and academia in an effort to present the most up-to-date and advanced topics in chip design (Analog, Mixed-Signal, SoC, ASIC, ASSP, FPGA, EDA, IP, Memory Technology, Security, Foundry Services, 3D-ICs, SOI, CMOS, Embedded Systems, NoC, IOs, IPs, CPU/DSP/GPU Cores, Signal Integrity, Design for Testability, Design Verification, Design for Manufacturability, Variation-Aware Methodologies, etc.) to the highly technical audience.
"We are pleased to have the UC Irvine Division of Continuing Education continue their participation as a platinum sponsor again this year," said Farhad Mafie, International SoC Conference Chairman. "With a strong emphasis on meeting the needs of busy professionals, the industry-leading Embedded Systems Engineering Certificate Program at UC Irvine Division of Continuing Education provides the much needed educational background along with relevant technical information for professionals to succeed in this industry."
The conference tabletop exhibit, which is free to visit, is held on Wednesday, Oct. 19, from 2:00 p.m. until 7:00 p.m. It provides an outstanding forum for engineering communities to meet face-to-face with experts presenting at this event, as well as with experts from the exhibiting companies, and discuss their complex SoC-related questions.
UC Irvine Division of Continuing Education's online certificate program in Embedded Systems Engineering examines the synergistic function between hardware and software device design and development. Participants learn the essential concepts of embedded systems development through a practical hands-on approach utilizing industry design automation (EDA) tools and design kits. To learn more, visit the program information page on the website.
For more information about sponsorship opportunities, exhibiting, speaking engagements, and the most up-to-date conference-related news and updates, please visit http://www.SoCconference.com. For questions, please contact SoC@SoCconference.com or call 949-851-1714.
About International SoC Conference: The International SoC Conference is recognized as the premier event for the design of Integrated Circuits (ICs) and IPs, Semiconductor Technologies advances, Testing and Verifications methodologies, and for Electronic Design Automation (EDA). A diverse worldwide community representing leading-edge technology companies and universities each year, represented by system architects, chip designers, logic and circuit designers, validation and test engineers, IP designers, semiconductor experts, CAD managers, senior managers and executives to researchers and academicians from leading universities. More details are available at: www.SoCconference.com.
About Savant Company Inc.: Savant Company Inc. provides engineering, sales and marketing consulting services for the high-tech electronic industry with specializations in embedded systems and semiconductor IC and IP products and technologies on a worldwide basis. Savant Company Inc. also provides leading-edge conferences, customized on-site business and technology seminars, and customized marketing and technology intelligence reports for business professionals globally. Savant Company Inc. is independently owned and independently operated and is incorporated in the State of California. For additional information on the company or its products and services, please visit www.SavantCompany.com or www.SoCconference.com.
About UC Irvine Division of Continuing Education: University of California, Irvine Division of Continuing Education is the academic outreach arm of UC Irvine, serving adult students online, at the UC Irvine campus, and at employer sites nationally and worldwide. Since 1962, the UC Irvine Division of Continuing Education has offered open enrollment learning opportunities to the Orange County community, providing open access to the resources of the university, through Certificate and Specialized Studies programs (here) and free, open educational resources (http://ocw.uci.edu/). Connect with the UC Irvine Division of Continuing Education on the institution's social media channels.
About the University of California, Irvine: Founded in 1965, UCI is the youngest member of the prestigious Association of American Universities. The campus has produced three Nobel laureates and is known for its academic achievement, premier research, innovation and anteater mascot. Led by Chancellor Howard Gillman, UCI has more than 28,000 students and offers 192 degree programs. Located in one of the world's safest and most economically vibrant communities, it's Orange County's second-largest employer, contributing $4.8 billion annually to the local economy.
Contact:
Vivian Chan-Slater
714-573-0899 ext. 235
Email Contact

Media Contact:
Angela Plunkett
Marcom Director
Savant Company Inc.
Phone: (949) 981-1837
Email Contact
Email Contact
www.SoCconference.com