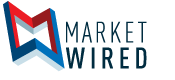 Applied DNA Sciences and BLC Leather Technology Centre Ltd to Improve Transparency in the Leather Supply Chain
/EINPresswire.com/ -- STONY BROOK, NY--(Marketwired - August 09, 2016) - Applied DNA Sciences (Applied DNA), Inc. (NASDAQ: APDN), a provider of DNA-based supply chain, anti-counterfeiting, authentication, genotyping and anti-theft technologies, has signed a Memorandum of Understanding (MOU) with BLC Leather Technology Centre (BLC). The intention of the MOU is to utilize SigNature® T DNA ("SigNature T") for the marking of animal pelts to ensure security of the supply chain. DNA-tagged pelts will be converted into leather by designated manufacturers and ultimately made into finished goods.This transparency is aimed at preventing the introduction of animal pelts from unsustainable and unethical sources, among other benefits.
"Applied DNA is pleased to be working with BLC and by extension the leather industry across the world to help secure the supply chain and insure the highest quality products are delivered to customers," said Tony Benson, Managing Director, EMEA.
The companies will work together to facilitate interest in the leather community and complete feasibility testing over the next six months. All of the work Applied DNA has completed to date in cotton, wool and synthetic textiles has laid the groundwork for marking animals, pelts and leather.
"We will continue the expansion of our DNA applications in secure supply chains. DNA can be the molecular embodiment of brand, but we can also ensure claims that are essential to the modern consumer, such as organic and sustainable environmental practices, as well as ethical sourcing," added Dr. James A. Hayward, President and CEO of Applied DNA.
"The ability to have a truly secure supply chain for the leather industry using Applied DNA SigNature DNA would provide full traceability and the opportunity for real environmental sustainability dealing with animal welfare and supply chain risk management, which are key issues currently facing brand owners, and we are delighted to be the pioneers to help make this available to our customers," said Victoria Addy, Technical Director of BLC.
About BLC Leather Technology Centre
BLC is the leading independent leather technology centre, working with hundreds of companies in over 40 countries. BLC are leather experts and deliver a range of leather related services such as testing, fault diagnosis, consulting, auditing, informational support and research. Established for over 90 years BLC has the technical pedigree in leather technology to ensure fast, accurate solutions to technical, management or environmental leather problems.
About Applied DNA Sciences
We make life real and safe by providing botanical-DNA based security and authentication solutions and services that can help protect products, brands, entire supply chains, and intellectual property of companies, governments and consumers from theft, counterfeiting, fraud and diversion. Our patented DNA-based solutions can be used to identify, tag, track, and trace products, to help assure authenticity, traceability and quality of products. SigNature® DNA describes the platform ingredient that is at the heart of a family of uncopyable, security and authentication solutions such as SigNature® T and fiberTyping®, targeted toward textiles and apparel, DNAnet®, for anti-theft and loss prevention, and digitalDNA®, providing powerful track and trace. All provide a forensic chain of evidence, and can be used to prosecute perpetrators. We are also engaged in the large-scale production of specific DNA sequences using the polymerase chain reaction.
Go to adnas.com for more information, events and to learn more about how Applied DNA Sciences makes life real and safe. Common stock listed on NASDAQ under the symbol APDN, and warrants are listed under the symbol APDNW.
Forward-Looking Statements
The statements made by APDN in this press release may be "forward-looking" in nature within the meaning of the Private Securities Litigation Act of 1995. Forward-looking statements describe APDN's future plans, projections, strategies and expectations, and are based on assumptions and involve a number of risks and uncertainties, many of which are beyond the control of APDN. Actual results could differ materially from those projected due to our short operating history, limited financial resources, limited market acceptance, market competition and various other factors detailed from time to time in APDN's SEC reports and filings, including our Annual Report on Form 10-K filed on December 14, 2015,and our subsequent quarterly reports on Form 10-Q filed on February 10, 2016 and May 12, 2016 which are available at www.sec.gov. APDN undertakes no obligation to update publicly any forward-looking statements to reflect new information, events or circumstances after the date hereof to reflect the occurrence of unanticipated events, unless otherwise required by law.
Investor contact:
Debbie Bailey
631-240-8817
debbie.bailey@adnas.com

Media contact:
Kristen Bujold
781-639-4924
kristenb@cgprpublicrelations.com

Program contact:
MeiLin Wan
631-240-8849
meilin.wan@adnas.com

Web: www.adnas.com
Twitter: @APDN