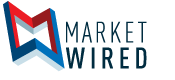 Golden Tag to Sell Its 50% Interest in Aquilon Property
/EINPresswire.com/ -- MONTREAL, QUEBEC -- (Marketwired) -- 08/04/16 -- Golden Tag Resources Ltd. (TSX VENTURE: GOG) announces the signing of an agreement with Sirios Resources Inc. concerning sale of Golden Tag's 50% interest in the Aquilon Property in James Bay, Quebec, which it previously agreed to sell in a transaction which did not complete. The consideration payable by Sirios will be $820,000, comprised of $250,000 in cash and $570,000 by issuance of 1,000,000 shares of Sirios at the deemed price of $0.57 per share. The completion of the acquisition is subject to Sirios receiving the approval of the TSX Venture Exchange. Proceeds will be used for future operations of the Company.
Neither the TSX Venture Exchange nor its Regulation Services Provider (as that term is defined in the policies of the TSX Venture Exchange) accepts responsibility for the adequacy or accuracy of this news release.
Contacts:
Marc A. Carrier
President & CFO
(514) 426-8542
(514) 426-8543 (FAX)
pres@goldentag.ca
www.goldentag.ca