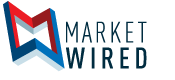 Copper North Grants Stock Options
/EINPresswire.com/ -- VANCOUVER, BC--(Marketwired - August 02, 2016) - Copper North Mining Corp. ("Copper North" or the "Company") (TSX VENTURE: COL) announces that the Company has granted 335,000 stock options to certain advisors, consultants and officers of the Company.
The stock options have an exercise price of $0.20 per share and vest over a two year period: one-third vesting on the date of grant, one-third on the first anniversary date and one-third on the second anniversary date. The stock options expire on August 2, 2021 and are subject to the terms of the Company's stock option plan.
On behalf of the Board of Directors:
"Dr. Harlan Meade"
President, CEO and Director
About Copper North
Copper North is a Canadian mineral exploration and development company. Copper North's assets include the Carmacks Project located in the Yukon, the Redstone Property located in the Northwest Territories, and the Thor Property in British Columbia. Copper North trades on the TSX Venture Exchange under the symbol COL.
Neither the TSX Venture Exchange nor its Regulation Services Provider (as that term is defined in the policies of the TSX Venture Exchange) accepts responsibility for the adequacy or accuracy of this release.
For Further Information
Dr. Harlan Meade
President and Chief Executive Officer
Tel: 604.398.3210
Email: info@coppernorthmining.com
Web: www.coppernorthmining.com