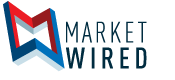 BrandingBusiness Opens EMEA Office as Part of Global Expansion Plans
Premier B2B Brand Agency Establishes London Hub in Partnership With Gravity Global
/EINPresswire.com/ -- IRVINE, CA -- (Marketwired) -- 07/19/16 -- BrandingBusiness, the leading B2B brand strategy agency in the US, today announced the opening of a London-based EMEA regional office in what is a major step to build the world's premier B2B brand strategy agency.
The establishment of the office follows a deal with Gravity Global, the B2B marketing communications specialist, in which it has merged its consulting operation with BrandingBusiness.
From the London base, BrandingBusiness EMEA brings offices in Copenhagen, Munich, Dubai and Johannesburg to the BrandingBusiness global network of offices that includes New York, Chicago, Miami, Sao Paolo and Buenos Aires, and the Asia Pacific business' operations in Hong Kong and Seoul. BrandingBusiness is based in Irvine, CA.
Commenting on the agreement, Ryan Rieches, BrandingBusiness Founding Partner, said, "Two critical issues faced by B2B organizations today are the increasing disconnect between business strategy and the brand, and the challenge of finding sustainable competitive advantage. The creation of BrandingBusiness EMEA represents a key step in our ability to provide B2B clients worldwide with the evidence-based brand building tools to drive sustainable growth."
Mark Lethbridge, Gravity Global CEO, hailed the agreement as a game-changer for B2B clients in EMEA. "BrandingBusiness brings a new dimension in brand strategy -- a combination of deep sector knowledge and experience combined with technology-based tools and analytics delivering insights and evidence that clients have never had access to before. It puts real power in the hands of marketers. We are thrilled to be part of the global team."
Founded more than 20 years ago in the United States, BrandingBusiness established a global B2B brand strategy pre-eminence. Responding to changes in clients' requirements, the business refocused its own strategy, and in 2012 transformed to become the new breed of B2B agency it is today. It now boasts greater presence globally and has combined analytical tools and research techniques with its world-class design capabilities that, together, radically alter what B2B clients can expect from a branding program.
BrandingBusiness' global clients include Cisco, ConvaTec, Elsevier, GE Capital, Huawei, Integro, Merrill Lynch, Saint Gobain, Sage and Skillsoft.
In London, Mark Lethbridge and Tom Golland join Founding Partners Ray Baird, Alan Brew, Michael Dula and Ryan Rieches on the global BrandingBusiness management team. The full complement of Gravity Global's EMEA brand strategy and insight team is also joining the new enterprise, bringing additional industrial-strength expertise and deep experience to BrandingBusiness.
For further details of the offering and team profiles, please visit www.brandingbusiness.com and www.brandingbusiness.com/EMEA
For additional information, please contact Tom Golland (Founding Partner), tel: +44 20 7099 8512, email: tgolland@brandingbusiness.com
ABOUT BRANDINGBUSINESS
BrandingBusiness is the world's leading brand strategy agency focused exclusively on creating powerful B2B brands built on technology-driven insights, strategic clarity and breakthrough creative ideas.
Our branding solutions: http://www.brandingbusiness.com/branding-solutions
ABOUT GRAVITY GLOBAL
An award-winning, dedicated global B2B agency network. Serving clients around the world that face challenging business issues and environments. The results our clients achieve are testament to our marketing models, process and industry leading creativity.
B2B clients include: Airbus, ArcelorMittal, Aviva Investors, CFM, Chubb, ConvaTec, Henderson Global Investors, Investec, London Stock Exchange, Teledyne, Thales
Contact:
Sean Feast
Gravity Global
Email Contact
+44 (0) 20 7330 8810

Americas
1 Wrigley
Irvine California 92618
USA

EMEA
69 Wilson Street
London EC1A 2BB
United Kingdom

Asia Pacific
19/F LKF29
29 Wyndham Street
Central, Hong Kong