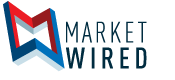 Community-Development Conference Kicks Off in Washington, DC; 2,000+ Professionals, Nearly $3 Million in Economic Impact Expected
/EINPresswire.com/ -- WASHINGTON, DC--(Marketwired - December 02, 2015) - A nearly $3 million boost will come to the Washington, DC, economy when more than 2,000 community development professionals from around the country convene in the city for the NeighborWorks Training Institute Dec. 7-11. The conference is hosted by NeighborWorks America, a national, congressionally chartered nonprofit that creates opportunities for people to live in affordable homes, improve their lives and strengthen their communities.
"The NeighborWorks Training Institute enables professionals from around the country to share best practices in community development," said Paul Weech, CEO of NeighborWorks America. "Through the NeighborWorks Training Institute, together we strive to address issues of affordability for renters and homeowners. Our recent homeownership survey showed nearly 40 percent of people said they had not received information about down-payment assistance available to middle-income homebuyers."
Included in the many courses and workshops is a Dec. 9 symposium, sponsored by E*Trade, focusing on "NextGen Nonprofits: Organizational Capacity, Sustainability and Boundary-Spanning Leadership." The event will highlight the unique characteristics of high-performing, resilient nonprofits, and explore how leadership transitions, generational shifts, a more diverse workforce and an increasing reliance on technology can combine to fuel powerful and effective nonprofits.
Among the speakers at the symposium are Jeanne Bell, CEO, CompassPoint; Ryan Chao, vice president of civic sites and community change at The Annie E. Casey Foundation; and Chrystal Kornegay, undersecretary for housing and community development for the Commonwealth of Massachusetts. Kornegay is a 2012 graduate of the NeighborWorks Achieving Excellence Program, a professional-development program for senior leaders of organizations working to benefit communities. Prior to that, Chrystal was Urban Edge's president and chief executive officer. In that role she combined a laser focus on excellence with keen business management skills to result in a 20 percent growth in revenue, a 10 percent growth in the affordable housing portfolio and a 10 percent growth in the number of households served.
The NeighborWorks Training Institute is supported by a variety of partners, including Wells Fargo Housing Foundation, JPMorgan Chase Foundation, Citi/Citi Foundation, Bank of America, Capital One, BB&T, and E*Trade.
In addition to the training institute, NeighborWorks organizations work to serve the District of Columbia and the surrounding community throughout the year. In 2014, NeighborWorks generated nearly $33 million in total direct investment and served more than 1,800 individuals and families. To read more about NeighborWorks organizations' impact in Washington, DC, and across the United States, view the NeighborWorks America interactive map.
In 2015, NeighborWorks awarded almost 21,000 training certificates to individuals from more than 2,900 organizations across the U.S. Nearly 3,600 of these certificates were awarded to learners who participated in NeighborWorks' broad range of online training offerings; the rest were awarded to those who attended the national NeighborWorks Training Institutes, the national Community Leadership Institute, and more than 150 regional and local "place-based" training events.
About NeighborWorks America
For more than 35 years, NeighborWorks America has created opportunities for people to improve their lives and strengthen their communities by providing access to homeownership and to safe and affordable rental housing. In the last five years, NeighborWorks organizations have generated more than $24.5 billion in reinvestment in these communities. NeighborWorks America is the nation's leading trainer of community development and affordable housing professionals.
Contact:
Lindsay Moore
lmoore@nw.org
202-760-4059
@neighborworkspr