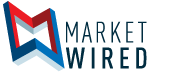 StartMonday to Assist Germany's Eccos GmbH with HR Solution for Facilities and Services Sector
Eccos rapid growth and significant recruitment needs a perfect fit for innovation
/EINPresswire.com/ -- AMSTERDAM, THE NETHERLANDS--(Marketwired - Apr 5, 2017) - Smart technology recruitment firm StartMonday Technology Corp. (CSE: JOB) (FRANKFURT: JOB) (the "Company" or "StartMonday") is pleased to announce it has entered into an agreement to assist Eccos GmbH ("Eccos") to select better candidates, faster, with the power of 15-second video introductions.
Eccos is focused on servicing the retail sector through the provision of logisitics and service expertise. They offer retailers tailored in-store and logistics solutions including incoming goods management, merchandise conditioning and placement, sorting, presentation, stocktaking, after-sales, décor and promotions. They further offer Facility Management services from repair and maintenance, cleaning, sanitary and electrical installations through to construction refurbishment services from demolition to store openings.
Of particular note, Eccos provides trained and motivated personnel in every aspect of customer-facing sales and relationship service areas. Headquartered in Dinslaken, Germany, Eccos GmbH is part of Servico Holding AG Dinslaken group, which, as part of the internationally operated Vebego group (a Dutch company with more than 45.000 employees and a total turnover of 1,080 m. Euro in 2014), operates throughout Germany within the service sector.
StartMonday Co-Founder and CEO, Ray Gibson comments, "We are extremely impressed by the dedication to excellence and professional approach the Eccos team has shown us. They are a company with a great demand for ongoing new hires, and the prospect to aid in streamlining their HR process is a great opportunity for us. We trust that as our relationship grows, we will have the occasion to present our solution to the other divisions of the group in order to maximize and leverage the power of the 15-second video as an organization-wide solution."
ON BEHALF OF THE BOARD
"Ray Gibson"
CEO & Director
About Eccos GmbH
Eccos GmbH is part of Servico Holding AG Dinslaken group, which combines the capacities of five subsidiaries specializing in services for facility and hotel management as well as on the organisation of department stores. Servico's own service academy "Servico EDA" generates and cultivates capabilities and motivation of its employees. Servico Holding Ag is part of Vebego group. Find out more: www.eccos-online.de. 
About StartMonday (CSE: JOB) (XFRA: JOB)
StartMonday helps employers select better candidates, faster, with the power of 15-second video introductions. StartMonday's video-led mobile and web applications deliver a better impression of personality and customer skills, ultimately helping employers decide which candidates they should talk to first -- making the process much more efficient. StartMonday is focused on becoming recognized as an innovative and trusted brand for job recruitment. The Company is dedicated to building powerful tools for the Mobile Generation. The mission is to make recruiting, and work itself, an amazing experience for everyone. For more information please visit www.startmonday.com.
CAUTIONARY DISCLAIMER STATEMENT: The Canadian Securities Exchange has not reviewed and does not accept responsibility for the adequacy or accuracy of the content of this news release.
This news release contains forward-looking statements relating to the completion of the listing of the Company's shares on the Canadian Securities Exchange and other statements that are not historical facts. Forward-looking statements are often identified by terms such as "will", "may", "should", "anticipate", "expects" and similar expressions. All statements other than statements of historical fact, included in this release are forward-looking statements that involve risks and uncertainties. There can be no assurance that such statements will prove to be accurate and actual results and future events could differ materially from those anticipated in such statements. Important factors that could cause actual results to differ materially from the Company's expectations include the failure to satisfy the conditions of the Canadian Securities Exchange and other risks detailed from time to time in the filings made by the Company with securities regulations.
The reader is cautioned that assumptions used in the preparation of any forward-looking information may prove to be incorrect. Events or circumstances may cause actual results to differ materially from those predicted, as a result of numerous known and unknown risks, uncertainties, and other factors, many of which are beyond the control of the Company. The reader is cautioned not to place undue reliance on any forward-looking information. Such information, although considered reasonable by management at the time of preparation, may prove to be incorrect and actual results may differ materially from those anticipated. Forward-looking statements contained in this news release are expressly qualified by this cautionary statement. The forward-looking statements contained in this news release are made as of the date of this news release and the Company will update or revise publicly any of the included forward-looking statements as expressly required by applicable law.
Contact:
Walter Spagnuolo
Invictus Investor Relations
Office: +1.604.343.8661
Toll Free from North America: +1.800.274.8143
Toll free from Germany: +0800.180.6687
Toll Free From UK: + 0.800.014.8387
Email: investors@startmonday.com
Website: www.startmonday.com
Distribution channels:
Aviation & Aerospace
,
Banking, Finance & Investment
,
Consumer Goods
,
Education
,
Food & Beverages
,
IT
,
Media, Advertising & PR
,
Politics
,
Technology
,
Travel & Tourism
...