Agricultural Testing Market to Reach $5875.27 million with 5.8% CAGR Forecast to 2020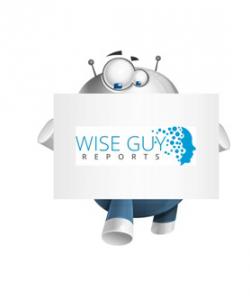 Agricultural Testing Market 2017 Global Trends, Market Share, Industry Size, Growth, Opportunities and Forecast to 2022
PUNE, INDIA, March 17, 2017 /
EINPresswire.com
/ -- The Global
Agricultural Testing
market is posed to grow at a CAGR of 5.8% during 2015-2020 to reach a market value of $5875.27 million by 2020. Agricultural testing can be defined as the testing of various samples involving water, soil, seed etc. in order to determine quality and contaminant content.
Agricultural testing helps in analyzing the appropriate input requirements and resources to be supplemented for the optimal plant growth. Along with determining the contamination level, testing helps in determining composition, and other characteristics such as the acidity or pH level of the given sample. A soil test can be helpful in defining the fertility level and need for trace elements etc. of a given soil type. Agricultural testing can act as a boon for the commercialized agriculture sector and farming community globally.
Request a sample report @
https://www.wiseguyreports.com/sample-request/368243-global-agricultural-testing-market-by-type-application-and-geography-market-shares-forecasts-and-trends-2015-2020
Agricultural testing market is a high growth sector as it is becoming highly popular in developed and commercialized regions. Regulations and legalizations pertaining to environmental safety and agricultural productivity has been the major driving factor for the market growth of this sophisticated segment. Sample testing has become increasingly popular in commercialized agriculture countries in order to maintain the export growth of agricultural commodities. Time consumption in preparing an extensive sample for testing along with cost associated with the operation are the major setbacks for the industry growth. However, increasing demand from agricultural dominated developing nations like India, China and Brazil and further technological advancements are expected to provide future growth opportunity for the industry.
The segmentation of the industry is done according to the sample type applicable for testing, application and as per geography. By sample, the market is segmented into soil, water, seed, bio-solids, manures and others. Soil testing forms the majority of market share followed by water testing. By application, the market is explained on the basis of contaminants and quality assurance. The contaminants market is expected to grow at 6.1% CAGR as it covers testing for chemical residues, pathogens, toxins etc.
By region, the global agricultural testing market is segmented into North America, Europe, Asia-Pacific, South America and Africa. The market demand is dominated by North America followed by Europe. Given the high growth, industrialized agriculture sector, US forms the largest market for agricultural testing both regionally and globally which is then followed by Canada. Due to increased awareness about the benefits of testing, India and China are going to emerge as highest growing countries in Asia-Pacific. The market growth in South America will be driven by Brazil and Argentina.
The global market place for agricultural testing is highly fragmented due to involvement of many small, local testing facilities and laboratories in different regions. The major global players are trying to improve competitiveness of the market by investing in research and development activities pertaining new and improved agricultural testing methods and technologies. The key players in the market are- Eurofins Scientific, R J Hill Laboratories Ltd., Agilent Technologies, Inc. , SCS Global Services , Bureau Veritas S.A. and ALS Limited etc. Product line expansion and expansion of global presence are the major long term strategies followed by companies here.
In this report we offer,
• Market analysis for the Global Agricultural Testing Market, with region specific assessments and competition analysis on global and regional scales.
• Market definition along with the identification of key drivers and restraints
• Identification of factors instrumental in changing the market scenarios, rising prospective opportunities, and identification of key companies that can influence this market on a global and regional scale
• Extensively researched competitive landscape section with profiles of major companies along with their market shares
• Identification and analysis of the macro and micro factors that affect the Global Agricultural Testing Market on both global and regional scales
• A comprehensive list of key market players along with the analysis of their current strategic interests and key financial information
• A wide-ranging knowledge and insights about the major players in this industry and the key strategies adopted by them to sustain and grow in the studied market
• Insights on the major countries/regions in which this industry is blooming and to also identify the regions that are still untapped
Complete report details @
https://www.wiseguyreports.com/reports/368243-global-agricultural-testing-market-by-type-application-and-geography-market-shares-forecasts-and-trends-2015-2020
Key points in table of content
1. Introduction
1.1 Key Deliverables of the study
1.2 Study Assumptions
1.3 Market Definition
2. Research Approach & Methodology
2.1 Introduction
2.2 Research Designs
2.3 Study Timelines
2.4 Study Phases
2.4.1 Secondary Research
2.4.2 Discussion Guide
2.4.3 Market Engineering and Econometric Modelling
2.4.4 Expert Validation
3. MARKET OVERVIEW
3.1 Drivers
3.1.1 Rising concern over food safety and sustainable practices
3.1.2 Regulations and legislation pertaining to agriculture and environmental safety
3.1.3 Liberalization of food trade and growing agricultural exports
3.2 Constraints
3.2.1 Lack of awareness
3.2.2 High associated cost and time
3.3 Opportunities
3.3.1 High growth potential in developing markets
3.3.2 Technology advancement
3.4 Porter's Five Forces Analysis
3.4.1 Bargaining Power of Suppliers
3.4.2 Bargaining Power of Buyers
3.4.3 Threat of New Entrants
3.4.4 Threat of Substitute Products and Services
3.4.5 Degree of Competition
4. MARKET SEGMENTATION
4.1 By Sample
4.1.1 Water Testing
4.1.2 Soil Testing
4.1.3 Seed Testing
4.1.4 Bio-solids Testing
4.1.5 Manure Testing
4.1.6 Others
4.2 By Application
4.2.1 Contaminants
4.2.1.1 Chemical resdiues
4.2.1.2 Pathogens
4.2.1.3 Toxin
4.2.1.4 Others
4.2.2 Quality Assurance
4.2.2.1 Chemical
4.2.2.2 Physical
4.3 By Geography
4.3.1 North America
4.3.1.1 U.S.
4.3.1.2 Canada
4.3.1.3 Mexico
4.3.1.4 Others
4.3.2 Europe
4.3.2.1 Germany
4.3.2.2 U.K.
4.3.2.3 France
4.3.2.4 Spain
4.3.2.5 Italy
4.3.2.6 Russia
4.3.2.7 Others
4.3.3 Asia-Pacific
4.3.3.1 China
4.3.3.2 Japan
4.3.3.3 India
4.3.3.4 Australia
4.3.3.5 Others
4.3.4 South America
4.3.4.1 Brazil
4.3.4.2 Argentina
4.3.4.3 Others
4.3.5 Africa
4.3.5.1 South Africa
4.3.5.2 Others
5. Competitive Landscape
5.1 Most Adopted Strategies
5.2 Most Active Companies
5.3 Market Share Analysis
6. Company Profiles
Get this report @
https://www.wiseguyreports.com/checkout?currency=one_user-USD&report_id=368243
Contact US:
NORAH TRENT
Partner Relations & Marketing Manager
sales@wiseguyreports.com
Ph: +1-646-845-9349 (US)
Ph: +44 208 133 9349 (UK)
Norah Trent
wiseguyreports
+1 646 845 9349 / +44 208 133 9349
email us here