Sanitaryware Market 2016 Indian Trends, Market Share, Industry Size, Growth, Opportunities, and Forecast to 2021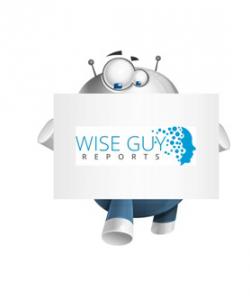 Sanitaryware India Market Segmentation and Major Players Analysis and Forecast to 2021
PUNE, INDIA, January 12, 2017 /
EINPresswire.com
/ -- India
sanitaryware
market is growing with the CAGR of 12% to 15% from last four years and is projected to have a steady growth by the year 2021 due to increasing disposable income, rapid urbanization and changing end user preferences. The Indian sanitaryware market is divided into Organized market and Unorganized market. There are approximately 250 local companies majority of which are located in Gujarat, the unorganized players produces sanitaryware using traditional technologies and they serve mass market and export market while the organized ones in the segment uses latest technologies and addresses to standard and premium market segment. The big organized players in the segment are HSIL, Parryware, Cera, Roca and others. The major share in terms of value is captured by the organized players. The demand for the sanitaryware products arises mainly from institutional sector viz. real estate, hospitals and hotel industries and retail sector.
Request a sample report @
https://www.wiseguyreports.com/sample-request/744802-india-sanitaryware-market-outlook-2021
According to recently published report"India Sanitaryware Market Outlook 2021", India's sanitaryware market is estimated to grow with the CAGR of 20.87% over the period of six years. HSIL being the market leader will face fierce competition in coming years from the new multinationals coming to India along with Parryware, Roca and Cera as the major competition in the premium and super premium segment. The organized market is going to be benefitted due to the shift in preferences of the consumers towards high value products. Cera is expected to enjoy the benefits of both the premium and basic level segment as it caters to the entire segment and have 60% market share in the basic segment which may further increase due to government schemes which will create demand for the basic sanitaryware products.
Complete report details @
https://www.wiseguyreports.com/reports/744802-india-sanitaryware-market-outlook-2021
Key points in table of content
1. Executive Summary
2. Global Sanitaryware Market Outlook
2.1. Market Size
2.1.1. By Value
2.1.2. By Volume
2.2. Market Share
2.2.1. By Region (Production)
2.2.2. By Demand
2.2.3. By Segment
3. India Sanitaryware Market Outlook
3.1. Market Size - By Value
3.1.1. Overall Sanitaryware Market
3.1.2. Unorganized Sanitaryware Market
3.1.3. Organized Sanitaryware Market
3.1.4. Demand
3.1.4.1. New Demand
3.1.4.2. Replacement Demand
3.1.5. Consumer Type
3.1.5.1. Institutional Consumer
3.1.5.2. Retail Consumer
3.2. Market Size - By Volume
3.2.1. Overall Sanitaryware Market
3.2.2. Unorganized Sanitaryware Market
3.2.3. Organized Sanitaryware Market
3.3. Market Share
3.3.1. By Company
3.3.2. By Region
3.3.3. By Segment
3.3.4. By Demand (New & Replacement)
3.3.5. By Consumer Type (Institutional & Retail)
3.3.6. By Organized-Unorganized
3.4. Pricing Analysis
4. Supply Demand Analysis
5. Raw Material
6. Market Penetration
7. PEST Analysis
8. Policy & Regulatory Landscape
9. India Sanitaryware Trade Dynamics
9.1. Import & Export – By Volume
9.2. Import & Export – By Value
10. Channel Partner Analysis
11. Market Dynamics
11.1. Key Drivers
11.2. Key Challenges
12. Market Trends & Developments
12.1. Automation
12.2. Sustainable Manufacturing and Intelligent Science & Technology
12.3. Extension of Living Space and Ability to Visualize Space
12.4. One Stop Solutions with Increasing Presence of Foreign Players
12.5. Streamlined Good Looks and Custom-Made vanities
13. Competitive Landscape
13.1. Porters Five Forces
13.2. Company Profiles
13.2.1. HSIL
13.2.2. Parryware
13.2.3. Cera Sanitary Limited
13.2.4. Roca
13.2.5. Somany Ceramics
13.2.6. H&R Johnson
13.2.7. Kohler India Corporation Private Limited
13.2.8. Orient Ceramics
13.2.9. Villeroy & Boch Sales India Pvt. Ltd.
13.2.10. RAK Ceramics
14. Strategic Recommendations
15. Disclaimer
Get this report @
https://www.wiseguyreports.com/checkout?currency=one_user-USD&report_id=744802
Contact US:
NORAH TRENT
Partner Relations & Marketing Manager
sales@wiseguyreports.com
Ph: +1-646-845-9349 (US)
Ph: +44 208 133 9349 (UK)
Norah Trent
wiseguyreports
+1 646 845 9349 / +44 208 133 9349
email us here