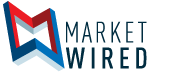 New Age Beverages (nBev) Announces Investor Conference Call to Discuss Third Quarter Results
/EINPresswire.com/ -- DENVER, CO--(Marketwired - Nov 14, 2016) - New Age Beverages Corporation (OTC PINK: NBEV) the Colorado-based owner of the XingTea®, XingEnergy®, Aspen Pure®, and the Búcha® Live Kombucha brands today announced that they will hold an investor conference call to discuss the Company's third quarter results.
The Company will hold an investor conference call on Tuesday, November 15th, at 11:00 AM EST. 
Participants can register for the conference by navigating to http://dpregister.com/10096855. Please note that registered participants will receive their dial in number upon registration. Pre-registration fields of information to be gathered: Name/Phone/Company and Email
New Age Beverages Corporation was formed on June 30th 2016 when Búcha, Inc. acquired the assets of XingTea®, AspenPure®, and New Age Beverages LLC. This conference call will be the first call whereby the Company will communicate operating performance since the acquisition and merger of its subsidiaries. In addition to discussing operating performance, the Company will discuss progress versus major strategic priorities and progress towards achieving previously identified cost and revenue synergies.
About New Age Beverages Corporation (nBev) 
New Age Beverage Corporation is a Colorado-based, healthy functional beverage company originally founded in 2003 and re-created via the combination of XingTea®, Aspen Pure® Artesian Water, Búcha® Live Kombucha, and New Age Beverages in June 2016. The Company trades under the newly issued symbol NBEV on the OTC exchange. The Company competes in the fast growing healthy functional beverage segments including Ready to Drink (RTD) Tea, Kombucha, Energy Drinks and Functional Waters with the Brands XingTea®, Búcha® Live Kombucha, XingEnergy®, and Aspen Pure®. The brands are sold in 46 states within the US and in more than 10 countries internationally across all channels via direct and store door distribution systems. The company operates the websites www.mybucha.com, www.xingtea.com and, www.aspenpure.com.
Safe Harbor Disclosure
This press release contains forward-looking statements that are made pursuant to the safe harbor provisions within the meaning of Section 27A of the Securities Act of 1933, as amended, and Section 21E of the Securities Exchange Act of 1934, as amended. Forward-looking statements are any statement reflecting management's current expectations regarding future results of operations, economic performance, financial condition and achievements of the Company including statements regarding New Age Beverage's expectation to see continued growth. The forward-looking statements are based on the assumption that operating performance and results will continue in line with historical results. Management believes these assumptions to be reasonable but there is no assurance that they will prove to be accurate. Forward-looking statements, specifically those concerning future performance are subject to certain risks and uncertainties, and actual results may differ materially. New Age Beverages competes in a rapidly growing and transforming industry, and other factors disclosed in the Company's filings with the Securities and Exchange Commission might affect the Company's operations. Unless required by applicable law, nBev undertakes no obligation to update or revise any forward-looking statements.
Websites: www.mybucha.com
www.xingtea.com
www.aspenpure.com
www.drinkmarley.com
For investor inquiries about New Age Beverages Corporation please contact:

Amato and Partners
Investor Relations Counsel
admin@amatoandpartners.com