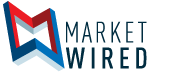 Intergraph(R) GT STRUDL(R) webinar November 15th to demonstrate new wind load analysis
/EINPresswire.com/ -- HOUSTON, TX--(Marketwired - Nov 8, 2016) - Intergraph will host a GT STRUDL webinar on November 15, 2016 at 10:00 a.m. CT that will demonstrate the new ASCE 7 wind load analysis capabilities, self-weight loading for finite elements, enhanced time-saving techniques, and other new tools for structural analysis and design. The webinar leader will be Joe Harrison, product manager for Civil/Structural/Analytical Applications at Intergraph CADWorx® & Analysis Solutions.
For more information about the webinar, visit http://coade.typepad.com/coadeinsider/2016/10/intergraph-webinar-gt-strudl-2016-r2-release.html. To register for the webinar, visit http://icas.intergraph.com/LP=5316.
Intergraph's GT STRUDL structural analysis and design modeling software provides solutions for structural engineers involved in designing concrete, steel and reinforced concrete structures. For more information on Intergraph GT STRUDL, visit http://www.coade.com/products/gtstrudl.
For information on Intergraph analysis products, visit http://www.intergraph.com/ppm/analysis.aspx. For more information on Intergraph CADWorx visit http://www.intergraph.com/products/ppm/cadworx/.
About Intergraph CADWorx & Analysis Solutions
Intergraph CADWorx & Analysis Solutions is part of Intergraph Process, Power & Marine (PP&M). It develops and supports the following products: CADWorx, for plant design; CAESAR II, for pipe stress analysis; PV Elite and Visual Vessel Design, for pressure vessel analysis; TANK, for storage tank analysis; and GT STRUDL, for structural analysis.
Soon to be known as Hexagon Process, Power & Marine, Intergraph PP&M is part of Hexagon (Nasdaq Stockholm:HEXA B; hexagon.com), a leading global provider of information technologies that drive quality and productivity across geospatial and industrial enterprise applications.
© 2016 Intergraph Corporation. All rights reserved. Intergraph, the Intergraph logo, CADWorx, CAESAR II, PV Elite and GT STRUDL are registered trademarks, and TANK is a trademark, of Intergraph Corporation or its subsidiaries. Other brands and product names are trademarks of their respective owners.
Contacts
Gary Carson
+1.713.668.8550
Email Contact
Vornel Walker
+1.281.890.4566
Distribution channels:
Banking, Finance & Investment
,
Chemicals
,
Consumer Goods
,
Electronics
,
Energy
,
Food & Beverages
,
Healthcare & Pharmaceuticals
,
IT
,
Military
,
Mining
...