UN Event on Sri Lanka: Truth & Justice Demand Independent Accountability Process. Critique of Missing Persons Office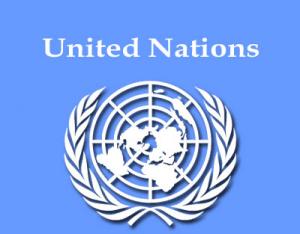 By: Monitoring & Accountability Panel (MAP)
GENEVA , SWITZERLAND, September 19, 2016 /
EINPresswire.com
/ --
UN Event on Sri Lanka: Truth and Justice Demand Independent Accountability Process - Initial Critique of Office of Missing Persons by Monitoring and Accountability Panel (MAP)
When: September 22 (Thursday).
Time: 17:00 to 18:00
Where: Room XXI
Speaker: Andrew Ianuzzi - Member of Monitoring and Accountability Panel (MAP).
Andrew Ianuzzi, a US-qualified (New York) lawyer with over twelve years of international experience, appeared in complex cases involving genocide, war crimes, and crimes against humanity before UN-backed tribunals in Sierra Leone and Cambodia and worked as a legal officer in chambers at the ICTY. Has advised and assisted individual and institutional clients on a number of human rights issues in Liberia, Nigeria, Kenya, Uganda, Ethiopia, Somalia, Thailand, the Philippines, and Myanmar.
Moderator: Krish Govender Esq: Co - Chair of the Law Society of south Africa.
Krish Govender Esq, was a member of the Judicial Service commission of South Africa, Member of the Bureau of International Association of Democratic Lawyers, Member of the National Forum involved in restruturing the legal profession in South Africa and several committees of the Law Society in South Africa.
Organized by the Association Solidarité Internationale pour l'Afrique (SIA) and the Transitional Government of Tamil Eelam (TGTE).
Refreshments will be served
For information contact: Mr. Muruguah Suginthan - United Nations Representative for Transnational Government of Tamil Eelam (TGTE)
Phone: +41-79-943-2420
Email: secretariat@tgte.org
Transnational Government of Tamil Eelam
TGTE
+41-79-943-2420
email us here