Self-Healing Materials : Region, Key Players, Competition and Forecast to 2021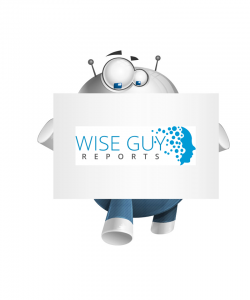 Global Self-Healing Materials Market 2016 Analysis and Forecast to 2020
PUNE, INDIA, September 16, 2016 /
EINPresswire.com
/ -- Access Report @
https://www.wiseguyreports.com/reports/global-self-healing-materials-market-segmented-trends-and-forecasts-2014-2020
Global
self-healing materials
market is currently, in 2015, at a nascent stage and is expected to grow exponentially, till 2020. The promising potential of this self-healing material in the new field of innovation can extend the lifetime and safety of the products. It can also reduce the demand for a raw construction materials and allow machines in a remote locations to stay operative. Because of this, these materials are deemed as one of the top emerging technology.
Self-healing can be defined as the ability of a material to heal (recover/repair) damages automatically and autonomously, that is, without any external intervention. The ability of a material to show autonomous or activated self-repair is of importance in view of costs, sustainability, and safety. Various strategies to induce self-healing in structural and functional materials where damage management and self-repair is of relevance.
Initial applications to be brought to marketplace would be in a self-healing coatings that is used on the sea resources which includes the docks, ships, or the oil and gas platforms in order to strengthen a steel that is underneath from a corrosion. The coatings were mostly shop-worn impact when the structures are changed or just being installed or just by a collision with the other bodies in the water.
Request a free sample report @
https://www.wiseguyreports.com/enquiry/global-self-healing-materials-market-segmented-trends-and-forecasts-2014-2020
The technology can be potentially used in the high performance composite polymer materials which would be replacing the new generation of the superjumbo aircraft. A simple model of this bio inspired technology would be using a hollow fiber which contains liquids that would leak out and would repair the damage on the impact.
Micro cracking and hidden damages are the initiators for structural failures. On the other hand, high maintenance and repairing costs limit the acceptance of different materials in engineering disciplines. Repairing at remote locations is very difficult. In this context, self-healing materials possess tremendous potential in increasing the longevity of structural materials. To be able to develop new innovative solutions based on biomimetic approaches, it is an ultimate need to overcome the difficulties of damage detection and achieving an autonomic-healing phenomenon. Besides autonomic-healing, non-autonomic processes will also find industrial applications.
The growing trend towards lower vehicle weight, lower emissions and enhanced fuel efficiency is expected to drive the consumption growth of self-healing materials in the automotive and transportation industry. The high sales growth of the passenger cars in emerging markets such as China and India is also expected to boost the market.
Key Deliverables in the Study
Market analysis for the Self-healing materials Market, with region specific assessments and competition analysis on global and regional scales
Market definition along with the identification of key drivers and restraints
Identification of factors instrumental in changing the market scenarios, rising prospective opportunities, and identification of key companies that can influence this market on a global and regional scale
Extensively researched competitive landscape section with profiles of major companies along with their market shares
Identification and analysis of the macro and micro factors that affect the Global Self-healing materials market on both global and regional scales
A comprehensive list of key market players along with the analysis of their current strategic interests and key financial information
A wide-ranging knowledge and insights about the major players in this industry and the key strategies adopted by them to sustain and grow in the studied market
Insights on the major countries/regions in which this industry is blooming and to also identify the regions that are still untapped
Make an enquiry before buying this Report @
https://www.wiseguyreports.com/enquiry/global-self-healing-materials-market-segmented-trends-and-forecasts-2014-2020
Table of content
1. Introduction
1.1 Description
1.2 Research Methodology
2. Executive Summary
3. Technological Overview
3.1 Techniques used
4. Market Insights
4.1 Overview
4.2 Industry Value Chain Analysis
4.3 Industry Attractiveness – Porter's 5 Force Analysis
4.3.1 Bargaining Power of Suppliers
4.3.2 Bargaining Power of Consumers
4.3.3 Threat of New Entrants
4.3.4 Threat of Substitute Products and Services
4.3.5 Degree of Competition
….CONTINUED
RELATED REPORTS:
United States Self-Healing Materials Market Research Report 2016
North America Self-Healing Materials Market Research Report 2016
Europe Self-Healing Materials Market Research Report 2016
Asia Self-Healing Materials Market Research Report 2016
…. CONTINUED
Make an enquiry before buying this Report @
https://www.wiseguyreports.com/enquiry/global-self-healing-materials-market-segmented-trends-and-forecasts-2014-2020
Contact US:
NORAH TRENT
Partner Relations & Marketing Manager
sales@wiseguyreports.com
Ph: +1-646-845-9349 (US)
Ph: +44 208 133 9349 (UK)
Norah Trent
wiseguyreports
+1 646 845 9349 / +44 208 133 9349
email us here