Smart Sensors Japan Market: 12.95%CAGR Growth, Trends And Forecasts 2015-2020 - Research and Markets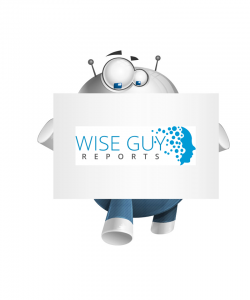 Japan Smart Sensors Market 2016 Analysis and Forecast to 2020
PUNE, INDIA, September 16, 2016 /
EINPresswire.com
/ -- A Sensor can be described as a chip or a device that smoothness the process of measuring the fluctuation regarding temperature, pressure, acceleration or others that are critical to enhance the process, optimizes cost and saves energy. Sensor with Integrated Circuits forms
smart sensors
that gathers analyses and gives the instruction as per the built-in logic. Some of the benefits associated with these sensors are scalability, reliability and cost effectiveness. These are widely used in industries like aerospace & defense, automotive, consumer electronics and among others. Japan, being focused on process automation and operational efficiency, there country holds tremendous opportunity for sensor market. The market for Smart sensors in Japan is expected to gain traction during the forecast period. Advancement in technology has led to the emergence of small size sensors with optimal performance and reliability. Further, the market growth has been fueled by the presence of several drivers such as Technological advancements, increasing Demand for Low-cost, High Performance and Reliable Sensors and growing demand for enhanced life.
Complete report details @
https://www.wiseguyreports.com/reports/japan-smart-sensors-market-growth-trends-and-forecasts-2015-2020
The market for Smart Sensor in Japan is expected to reach at US$0.64 million in 2018, growing at a CAGR of 12.95% from the period 2014-2020. The growth of the market is fueled by increasing adoption in industrial and process automation sector. It has been emerged as one of the top contributor in the overall market size due to increase in the number of vehicles. In addition to that, consumer electronics segment also contributes a major share in the overall market.
DRIVERS
The increasing market demand for smart sensors is being driven by growing need for energy saving devices. The changing scenario demands energy efficient equipment's and products considering the fact that the businesses are on energy saving mode.
Also, the demand for sensors across various industries has also increased leading to increase in traction in the overall market with Automotive and Consumer Electronics sections topping the list.
In addition to that, the emergence of MEMS technology also fueling the growth for the overall sensor market in Japan.
Request a sample report @
https://www.wiseguyreports.com/sample-request/japan-smart-sensors-market-growth-trends-and-forecasts-2015-2020
RESTRAINTS
Apart from several drivers, the market is being hindered by many challenges. One of the restraints that effect the growth of the market is miniaturization and lack of integration.
This report also describes a detailed study of the Porter's five forces analysis of the market. All the five major factors in these markets have been quantified using the internal key parameters governing each of them. It also covers the market landscape of these players which includes the key growth strategies, geographical footprint, and competition analysis.
In addition to that, the Japan Smart Sensors Market is segmented on the basis of Type (Flow Sensors, temperature sensors, Pressure Sensors, Touch Sensors, Position sensors and Others), Technology (MEMS, Optical spectroscopy, CMOS and others), Component (Analog to Digital, Digital to Analog and Others), and by Industry (Aerospace, Automotive, Biomedical, Industrial, Building Automation, Consumer Electronics and Others).
Major market players like Texas Instruments, ABB Ltd, Analog Devices, Beanair, Eaton Corporation, Delphi, Freescale Semiconductors, RJC Enterprises LLC, Infineon, Oceana Sensor Technologies, Sensirion AG, Siemens, Maquet, Emerson Process Management, Omron Corp, Yokogawa Electric Corp and among others are studied. Their current market strategies as well as their progress in the market are also analyzed.
WHAT THE REPORT OFFERS
Japan Smart Sensors Market Overview with information on drivers and restraints
• In-depth Smart Sensors Market Analysis and its applications in the industry
• Identification of factors responsible for changing the market scenarios, rising prospective opportunities and identification of key companies which can influence the market on global and regional scale
• Extensively researched competitive landscape with profiles of major companies along with their market shares
A comprehensive list of key market players along with the analysis of their current strategic interests and key financial information
GET EXCLUSIVE DISCOUNT ON THIS REPORT @
https://www.wiseguyreports.com/check-discount/474984-japan-smart-sensors-market-growth-trends-and-forecasts-2015-2020
Table of content
Introduction
1.1 Research methodology
1.2 Market Definition
1.3 Report Description
Key Findings
Market Overview & Dynamics
Introduction
4.1 Drivers
4.2 Restraints
Porter's Five Forces Analysis
5.1 Bargaining power of Suppliers
5.2 Bargaining power of Buyers
5.3 Degree of Competition
5.4 Threat of Substitution
5.5 Threat of new entrants
Market Segmentation
6.1 Type
6.1.1 Flow
6.1.2 Dissolved Oxygen
6.1.3 Turbidity
6.1.4 Oxidation Reduction Potential
6.1.5 PH
6.1.6 Temperature
6.1.7 Pressure
6.1.8 Touch
6.2 Technology
6.2.1 MEMS
6.2.2 Optical Spectroscopy
6.2.3 CMOS
6.3 Component
6.3.1 Analog to Digital Convertor
6.3.2 Digital to Analog Convertor
6.3.3 Transreceivers
6.3.4 Amplifiers
6.3.5 Microcontrollers
6.4 Application
6.4.1 Aerospace and Defense
6.4.2 Automotive and Transportation
6.4.3 Biomedical
6.4.4 Industrial Automation
6.4.5 Building Automation
6.4.5.1 Access Control
6.4.5.2 RFID
6.4.5.3 Security
6.4.5.4 Lighting
6.4.5.5 HVAC
6.4.6 Consumer Electronics
6.4.7 Others
Company Profiles
7.1 ABB Ltd
7.2 Airmar Technology CORPoration
7.3 Analog Devices, inc
7.4 Banpil Photonics inc.
7.5 Beanair
7.6 Colibrys Ltd.
7.7 Comus international
7.8 Eaton Corporation
7.9 Freescale Semiconductor inc
7.10 Gira Giersiepen Gmbh & Co. Kg
7.11 Honeywell international inc
7.12 infineon Technologies AG
7.13 innovative Sensor Technology (Ist) AG
7.14 Nanjing IOT Sensor Technology Co., Ltd
7.15 Oceana Sensor Technologies inc.
7.16 Siemens AG
7.17 Sensirion AG
7.18 Smart Sensors, inc.
7.19 Vishay intertechnology inc.
7.20 XYZ interactive Technologies inc.
Investment Analysis
Future of Smart Sensors Market
Have any Query @
https://www.wiseguyreports.com/enquiry/japan-smart-sensors-market-growth-trends-and-forecasts-2015-2020
Norah Trent
wiseguyreports
+1 646 845 9349 / +44 208 133 9349
email us here