Human Machine Interface North America Market: Major Companies,Major Strategies, Competitive Analysis 2016-2020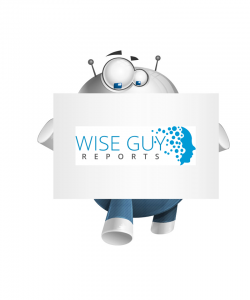 North America Human Machine Interface Market 2016 Analysis and Forecast to 2020
PUNE, INDIA, September 16, 2016 /
EINPresswire.com
/ -- North American is a big market for notebooks, tablets and ultra books. With the launch of tablets, the laptop market has also changed. Emphasis going on technologies like touch screen on lap-tops and desktops, the dynamics of computing has changed for the developers like Apple, HP, Dell, Lenovo etc. In 2012, there were more than 52 million tablets in USA and this number is increasing along with the increase number of manufacturers making tablets. The new push in laptop market for Ultra books to counter the tablet phenomenon is also growing with big companies like Samsung, Acer, Dell etc. releasing their own line of touch screen laptops. All these new technologies are expected to spurr up the
human machine interface
market.
Complete report details @
https://www.wiseguyreports.com/reports/north-america-human-machine-interface-market-trends-and-shares-2015-2020
Demand for automating industrial process has seen a steady increase. The market has seen a significant growth in automation industries which in turn has facilitated the demand for Human Machine Interface (HMI) products. HMI increases the efficiency of the user and secures the data. Though, initial high cost associated with deploying such products act as a challenge to its growth. HMIs are not limited to manufacturing enterprises. It is being used increasingly by various enterprises operating in industry verticals like energy, healthcare and defense.
This report provides a comprehensive analysis of HMI industry for the period 2014 to 2020 covering various aspects of the industry, technologies and regional trends which are working towards the market growth. Some of the key vendors mentioned in the report are Honeywell, Rockwell Automation, Schneider Electric, Bosch, Mitsubishi and General Electric.
Request a sample report @
https://www.wiseguyreports.com/sample-request/north-america-human-machine-interface-market-trends-and-shares-2015-2020
SPECIALITIES OF THIS REPORT
1) The report will be useful in gaining an exhaustive understanding of the regional market. It will also be of assistance in providing a comprehensive analysis of the major trends, innovations and associated prospects for market growth over the coming half a decade
2) The report will be an ideal source material for industry consultants, manufacturers and other interested and allied parties to gain a critical insight into the factors driving and restraining the market, in addition to opportunities offered.
3) The report contains wide range of information about the leading market players and the major strategies adopted by them.
WHAT THE REPORT OFFERS
1) Market Definition along with identification of key drivers and restraints for the market.
2) Market analysis with region specific assessments and competition analysis on a global and regional scale.
3) Identification of factors instrumental in changing the market scenarios, rising prospective opportunities and identification of key companies which can influence the market on a global and regional scale.
4) Extensively researched competitive landscape section with profiles of major companies along with their strategic initiatives and market shares.
5) Identification and analysis of the Macro and Micro factors that affect the industry on both global and regional scale.
6) A comprehensive list of key market players along with the analysis of their current strategic interests and key financial information.
Make an enquiry before buying this Report @
https://www.wiseguyreports.com/enquiry/north-america-human-machine-interface-market-trends-and-shares-2015-2020
TABLE OF CONTENT
Introduction
1.1 Description
1.2 Research Methodology
Executive Summary
Market Overview
3.1 Current Market Scenario
3.2 Applications of Human Machine Interface systems
3.3 Factors Driving the Market
3.3.1 Increasing usage in industrial automation
3.3.2 Most enterprises are now moving towards mobility
3.3.3 Benefits of efficiency and data security
3.4 Factors Restraining the Market
3.4.1 Initial costs are high
3.5 Current Opportunities in the Market
3.6 Technology Snapshot
3.7 Porter's Five Forces
3.7.1 Bargaining Power of Suppliers
3.7.2 Bargaining Power of Consumers
3.7.3 Threat of New Entrants
3.7.4 Threat of Substitute Products and Services
3.7.5 Competitive Rivalry within the Industry
3.8 Industry Value Chain Analysis
Technology Overview
4.1 Technology Snapshot
4.2 HMI Products
4.2.1 Resistive Touchscreens
4.2.2 Capacitive Touchscreens
4.2.3 Near-Field Imaging Touchscreens
4.2.4 Infrared and Dispersive Touchscreens
4.3 Opportunities in HMI
North America HMI Product Market - $ billion (2014 - 2020)
5.1 Resistive Touchscreens
5.1.1 Overview
5.1.2 Market Analysis
5.1.3 Analyst View
5.2 Capacitive Touchscreens
5.2.1 Overview
5.2.2 Market Analysis
5.2.3 Analyst View
5.3 Near-Field Imaging Touchscreens
5.3.1 Overview
5.3.2 Market Analysis
5.3.3 Analyst View
5.4 Infrared and Dispersive Touchscreens
5.4.1 Overview
5.4.2 Market Analysis
5.4.3 Analyst View
North America HMI Marketby End User Industry - $ billion (2014 - 2020)
6.1 Manufacturing
6.1.1 Overview
6.1.2 Market Analysis
6.1.3 Analyst View
6.2 Healthcare
6.2.1 Overview
6.2.2 Market Analysis
6.2.3 Analyst View
6.3 Energy
6.3.1 Overview
6.3.2 Market Analysis
6.3.3 Analyst View
6.4 Defense
6.4.1 Overview
6.4.2 Market Analysis
6.4.3 Analyst View
6.5 Others
6.5.1 Overview
6.5.2 Market Analysis
6.5.3 Analyst View
North America HMI Marketby Countries – North America - $ billion (2014 - 2020)
7.1 North America
7.1.1 United States
7.1.2 Canada
7.1.3 Others
Top 10 Vendors Market Share Analysis
Company Profiles of Human Machine Interface
9.1 ABB
9.1.1 Overview
9.1.2 Major Products and Services
9.1.3 Financials
9.1.4 Recent Developments
9.2 Siemens
9.2.1 Overview
9.2.2 Major Products and Services
9.2.3 Financials
9.2.4 Recent Developments
9.3 Schneider Electric
9.3.1 Overview
9.3.2 Major Products and Services
9.3.3 Financials
9.3.4 Recent Developments
9.4 Advantech
9.4.1 Overview
9.4.2 Major Products and Services
9.4.3 Financials
9.4.4 Recent Developments
9.5 Mitsubishi
9.5.1 Overview
9.5.2 Major Products and Services
9.5.3 Financials
9.5.4 Recent Developments
9.6 Panasonic
9.6.1 Overview
9.6.2 Major Products and Services
9.6.3 Financials
9.6.4 Recent Developments
9.7 GE
9.7.1 Overview
9.7.2 Major Products and Services
9.7.3 Financials
9.7.4 Recent Developments
9.8 Honeywell
9.8.1 Overview
9.8.2 Major Products and Services
9.8.3 Financials
9.8.4 Recent Developments
9.9 Bosch
9.9.1 Overview
9.9.2 Major Products and Services
9.9.3 Financials
9.9.4 Recent Developments
9.10 Rockwell Automation
9.10.1 Overview
9.10.2 Major Products and Services
9.10.3 Financials
9.10.4 Recent Developments
9.11 Omron
9.11.1 Overview
9.11.2 Major Products and Services
9.11.3 Financials
9.11.4 Recent Developments
9.12 Eaton
9.12.1 Overview
9.12.2 Major Products and Services
9.12.3 Financials
9.12.4 Recent Developments
9.13 Atmel
.... CONTINUED
Buy this report @
https://www.wiseguyreports.com/checkout?currency=one_user-USD&report_id=474701
Norah Trent
wiseguyreports
+1 646 845 9349 / +44 208 133 9349
email us here