Global Automotive Airbag Inflators Market to be $4.8 Bn in 2021, Stored Gas Inflators to Register Highest CAGR of 6.7%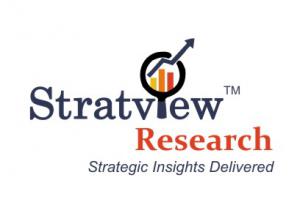 Extensive Market Research Report from Stratview Research includes Trends, Forecasts, Competitive Analysis and Strategic Growth Opportunities
DETROIT, MI, UNITED STATES, September 15, 2016 /
EINPresswire.com
/ -- Stratview Research announces the launch of a new market research report on
Global Automotive Airbag Inflators Market by Vehicle Type
(Compact Car, Midsize Car, Large Car, MPV and LCV, SUV, and Others), by Airbag Type (Driver Airbag, Passenger Airbag, Side Airbag, Knee Airbag, and Curtain Airbag), by Inflator Type (Pyrotechnic, Stored Gas, and Hybrid), by Region (NA, Europe, APAC, ROW), Trend, Forecast, Competitive Analysis, and Growth Opportunity: 2016 – 2021.
This market report from Stratview Research studies the automotive airbag inflators market over the period 2010 to 2021. The research report provides detailed insights on the market dynamics to enable informed business decision making and growth strategy formulation based on the opportunities present in the market.
The Global Automotive Airbag Inflators Market: Highlights
Stratview Research foresees a good growth of CAGR 3.8% in the automotive airbag inflators market over the next five years (2016 – 2021) to reach $4.8 Billion in 2021, which offers an opportunity to the automotive industry players to align themselves with the market growth.
There are a number of factors bolstering the growth of automotive air bag inflators market. The author of the report stated that expected growth in automotive production, introduction of more bags per car, growth in Asia-Pacific, increasing penetration of side-impact and curtain airbags, rising regulatory requirements regarding vehicle safety and increasing awareness about vehicle safety across the globe are the major drivers of airbag inflators market.
It was found that high dependency of inflator sales on OEM market, sale of counterfeit airbags, and vehicle ownership restrictions in China are the key challenges for the global airbag inflators market.
According to the study, pyrotechnic inflators are the most dominant type in the global automotive airbag inflators market with approximately 59% share in 2015, however, the penetration of hybrid inflators is expected to increase during the forecast period. In terms of airbag type, curtain airbag, side airbag, and knee airbag inflators are expected to exhibit a higher growth as compared to front airbag inflators in the coming years.
Europe was the largest market for airbag inflators in 2015 with close to 35% share. Asia-Pacific, however, is expected to be the dominant market for airbag inflators during the forecast period. Asia-Pacific is set to experience the highest growth in the coming years and surpass Europe by 2021, with most of the growth coming from developing nations including China and India.
The automotive airbag inflators market is highly consolidated with top six companies occupying approximately 94% of the market. The six largest manufacturers are Autoliv, Daicel, Takata, ZF TRW, Toyoda Gosei, and Key Safety Systems.
Focus on developing nations, targeting the replacement market, increasing awareness about safety benefits to consumers and focus on product innovation were found to be some of the key success factors in the global automotive airbag inflators market.
Report Features
This industry research report from Stratview Research provides market intelligence in the most comprehensive manner. The report structure has been kept such that it offers maximum business value. It provides critical insights on the market dynamics and will enable strategic decision making for the existing market players as well as those willing to enter the market. The following are the key features of the research report:
• Market structure: Overview, industry life cycle analysis, supply chain analysis.
• Market environment analysis: Growth drivers and constraints, Porter's five forces analysis, SWOT analysis.
• Market trend and forecast analysis.
• Market segment trend and forecast.
• Competitive landscape and dynamics: Market share, product portfolio, product launches, etc.
• Attractive market segments and associated growth opportunities.
• Emerging trends.
• Strategic growth opportunities for the existing and new players.
• Key success factors.
Other Reports from Stratview Research in the Automotive Industry
About Stratview Research
Stratview Research is a global market intelligence firm providing wide range of services including syndicated market reports, custom research and sourcing intelligence across industries such as Advanced Materials, Aerospace & Defense, Automotive & Mass Transportation, Consumer Goods, Construction & Equipment, Electronics and Semiconductors, Energy & Utility, Healthcare & Life Sciences and Oil & Gas.
We have a strong team of industry veterans and analysts having an extensive experience in executing custom research projects for mid-sized to Fortune 500 companies in the areas of Market Assessment, Opportunity Screening, Competitive Intelligence, Due Diligence, Target Screening, Market Entry Strategy and Voice of Customer studies.
Stratview Research is a trusted brand globally, providing high quality research and strategic insights that help companies worldwide in effective decision making.
Please Click Here for Dropping an Enquiry
Ritesh Gandecha
Stratview Research
+1-313-307-4176
email us here