Europe Building Information Modelling 2016 Market Study and Analysis Research Report to 2020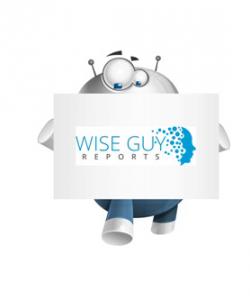 PUNE, INDIA, September 14, 2016 /
EINPresswire.com
/ -- Europe Building Information Modelling Market 2016
COMPLETE REPORT DETAILS @
https://www.wiseguyreports.com/reports/473872-europe-building-information-modelling-market-growth-trends-and-forecasts-2015-2020
The European Building Information modelling market
has been estimated to be worth USD 1.01 billion in 2015, and is expected to record robust growth during the reporting period of 2015-2020. Building Information Modelling can be defined as Computer Aided Design (CAD) archetype creating a set of interacting policies, processes and technologies generating a methodology to manage the essential building design and project data in digital format, presumably in a visual representation of physical and functional characteristics of the location or construction facility, throughout the its life-cycle. Governmental regulations promoting the adoption of BIM solutions have been a prime factor aiding large scale adoption in this market, the UK government has set an ambitious target of mandating the use of Level 2 BIM solutions for all publicly funded projects.
For more information or any query mail at sales@wiseguyreports.com
Construction activity in Europe has witnessed a marginal growth of 2% in 2015, which could be attributed to post-recession recovery in key markets. Western European countries have traditionally dominated the BIM market; they are expected to record a CAGR growth of XX.XX% over the reporting period of 2015-2020. The European Parliament has recommended the use of BIM for public projects to enhance efficiency in construction projects across Europe, all the major architecture and construction companies have backed this move in a bid to leverage the benefits of enhanced communication and co-ordination throughout the project lifecycle. The European Union has been one of the major proponents of green building solutions, BIM tools allow construction companies to realise these solutions in a timely and efficient manner.
Technological advancements in the field of reporting and analytics coupled with governmental regulations promoting the adoption of BIM solutions are the major drivers for growth in this region. However, high costs of ownership and implementation issues may impede the rate of adoption.
The Global Building Information Modelling (BIM) Market Industry Research Report analyses the Market Trends discussing segmented as per the types of software and services discussing the technology snapshot and industry applications segmented under the categories: Commercial, Residential, Educational, Healthcare, Industrial, Entertainment, Sports and Others. Forecasts in the report have been further divided by Industry Sectors mainly as Contractors, Architects, Real Estate Developers, Facilities Manager, Building Product Manufacturers and Others. This report provides regional analysis of all the major European markets including Germany, United Kingdom, France, Italy and Spain.
GET A SAMPLE REPORT @
https://www.wiseguyreports.com/sample-request/473872-europe-building-information-modelling-market-growth-trends-and-forecasts-2015-2020
Table Of Contents – Major Key Points
1. Introduction
1.1 Key Deliverables of the study
1.2 Study Assumptions
1.3 Market Definition
2. Research Approach and Methodology
2.1 Introduction
2.2 Research Design
2.3 Study timelines
2.4 Study Phases
2.4.1 Secondary Research
2.4.2 Discussion Guide
2.4.3 Market Engineering & Econometric Modelling
2.4.4 Expert Validation
3. Key Findings of the Study
4. Market Overview
4.1 Introduction
4.2 Drivers
4.3 Restraints
4.4 Opportunities
4.5 Industry Attractiveness - Porter's Five Forces Analysis
4.5.1 Bargaining Power of Suppliers
4.5.2 Bargaining Power of Buyers
4.5.3 Threat of New Entrants
4.5.4 Threat of Substitute Products and Services
4.5.5 Intensity of Competitive Rivalry
4.6 Industry Value Chain Analysis
5. Building Information Modelling Market Segmentation, Forecasts and Trends
5.1 By Type
5.1.1 Software
5.1.2 Services
5.2 By Application
5.2.1 Commercial
5.2.2 Residential
5.2.3 Educational
5.2.4 Industrial
5.2.5 Others
5.3 By End User
5.3.1 Contractors
5.3.2 Architects
5.3.3 Real Estate Developers
5.3.4 Facilities Manager
5.3.5 Building Product Manufacturers
5.3.6 Others
…. CONTINUED
For more information or any query mail at sales@wiseguyreports.com
GET EXCLUSIVE DISCOUNT ON THIS REPORT @
https://www.wiseguyreports.com/check-discount/473872-europe-building-information-modelling-market-growth-trends-and-forecasts-2015-2020
ABOUT US:
Wise Guy Reports is part of the Wise Guy Consultants Pvt. Ltd. and offers premium progressive statistical surveying, market research reports, analysis & forecast data for industries and governments around the globe. Wise Guy Reports features an exhaustive list of market research reports from hundreds of publishers worldwide. We boast a database spanning virtually every market category and an even more comprehensive collection of market research reports under these categories and sub-categories.
Norah Trent
wiseguyreports
+1 646 845 9349 / +44 208 133 9349
email us here