Malibu author garners outstanding victory at Malibu Book Awards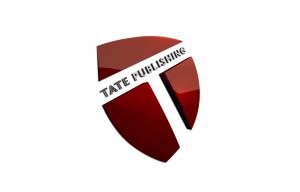 Author Karen Ann Smythe bags the title for Best Book at the Malibu Book Awards for her heartwarming children's book, "Fredrick the Butterfly."
MALIBU, CALIF., UNITED STATES, September 15, 2016 /
EINPresswire.com
/ -- MALIBU, Calif. – Author Karen Ann Smythe bags the title for Best Book at the Malibu Book Awards for her heartwarming children's book, "Fredrick the Butterfly."
"Fredrick the Butterfly" is a story about a true and incredible experience shared by a family when they save a butterfly's life and how the butterfly thanked them. This simple and touching story celebrates the wonders of nature and at the same time inspires children and adults to embrace life and to live in harmony with God's creation.
The Malibu Book Awards aims excellence in print books. The competition for award contest is reviewed by experts from all aspects of the book industry, including publishers, writers, editors, book cover designers and professional copywriters. They select award winners based on overall excellence.
Published by
Tate Publishing
and Enterprises, the book is available through bookstores nationwide, from the publisher at
www.tatepublishing.com/bookstore
, or by visiting barnesandnoble.com or amazon.com.
Smythe lives in Malibu, California. She is the mother of two amazing daughters, Julia and Veronica. She has traveled extensively around the world and has worked on several movies. She believes in helping to make people's lives easier when she can!
###
For more information or to request a review copy, please contact Michelle Whitman, publicist, at (405) 310-1533 or send an e-mail to michelle@keymgc.com.
Michelle Whitman
Key Marketing Group
(405) 310-1533
email us here