Bulk Goods in Russia -- High Investment and Innovation Demand -- German Companies Could Profit Enormously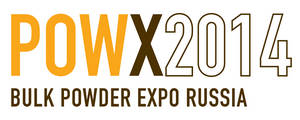 NUREMBERG, GERMANY -- (Marketwired) -- 11/05/13 --
Huge potential for bulk goods and technologies in Russia
High market volume and investment demand
Russian government backing heavy investment in the future
Huge demand for high-technology
Russia's economy has experienced impressive growth over the last few years. The country's raw material riches have played a considerable role in the economic success. However the demand for new and modern technologies, in order not to lose touch with the leading industrial countries, is enormous. "The infrastructure and equipment in Russia is mostly not up to the newest standards, and therefore requires international know-how. For this reason we will be bringing an international trade fair, the POWX, to Moscow in September 2014 in order to bring bulk goods technology to Russia to close this gap" explains Bernd D. Fichtner, managing director of the international bulk goods trade fair POWX2014.
Russia's initial economic situation
In 2010 and 2011, the Russian economy was able to record a growth rate of 4.3% over each year. After a plus of 3.4% in 2012, only slight growth of around 2% is forecast for 2013. The national debt in Russia, at around 10% of the GDP, remains comparably moderate. Both high gold and currency reserves in addition to the national reserve funds fed by the raw materials income represent security for the country.
The energy and raw materials sector remains decisive for economic growth in Russia. Raw materials represent around 80% of Russian exports and finance up to around 50% of the national budget. However, with the worldwide growing importance of liquid gas and the shale gas revolution in the USA, a considerable upheaval is in sight.
Economic links with Germany
Germany is currently Russia's third largest trade partner after China and the Netherlands. The bilateral trade volume increased to a record result of 80.5 billion euros during 2012. German exports, which mostly consist of machines and equipment, increased by over 10% to 38 billion, whereas imports from Russia (mainly oil, gas and metals) increased by slightly over 4% to 42.5 billion euros. The German economy alone accounts for a share of around 35% of EU exports to Russia.
High potential and market access through trade fairs
Representation at trade fairs is still considered to be the entry point and startup help for the Russian market. Companies can achieve high visibility when it comes to decision-makers and trade fair visitors. It is important, though, that the individual stages are well thought through and planned. Firstly, it is necessary to take stock or perform a target-specific market analysis. This analysis forms the basis for an event and target group analysis about who one wants to reach and convince. These considerations are flanked by target-oriented communication, sound sales support and proper technical event coordination.
Local planning and conditions in Russia can sometimes prove to be difficult or at least arduous in terms of western European habits. In this case, it takes experienced partners who pride themselves on a large network and many years of experience in setting up business contacts. "As a trade fair organiser we have the necessary know-how with more than 25 years of trade fair experience in Russia, in addition to a helpful and wide-ranging network which makes it much easier for our customers to gain a foothold in the Russian market" explained Mr Fichtner.
About POWX2014
The international specialist trade fair POWX2014, which will take place for the first time next year in Moscow, covers the enormous potential in the Russian bulk goods industry. All themes to do with the bulk goods industry will be dealt with at the POWX2014: from manufacture to processing, including possible applications and extending up to consultancy, service, storage and logistics - exhibitors will be able to find the right contacts and business contacts at the POWX2014.
An experienced trade fair team, which has been planning and successfully carrying out international specialist trade fairs in Russia for more than 25 years, is behind POWX2014. The many years of trade fair experience in Russia have enabled a large and extremely personal network, which covers all areas of commercial and public life, to develop.
YOUR CONTACT

SEBASTIAN MEYER
OWP OST-WEST-PARTNER GMBH
ULMENSTRASSE 52F
90443 NUREMBERG | GERMANY
TEL +49(0)911 50711 105
FAX +49 (0)911 50711 205
S.MEYER@OWP-INTERNATIONAL.COM
WWW.POWX-RUSSIA.COM